IRS Representation

S-Corp Tax Preparation

C-Corp Tax Preparation

LLC Tax Preparation

Tax Planning Strategies

Outsource CFO Services

Business Bookkeeping Services
Irvine Tax Solutions is a specialized Business tax solution firm in Irvine, California.
​
Our vision is to help local business owners file tax on time, have a tax planning to save tax per IRS ruling, and deal with aggressive collection policies of the State/IRS tax agencies,
​
What makes us different is we discuss and revise tax strategy for each client to reach client satisfaction.
​
We understand the tax filing or tax audit process is overwhelming and great stressful. That's why we are here to assist you and take away the burden from you!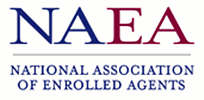 Need more details? Contact us!
Contact us by phone, email or via our social media channels.